The One Special Designation That Can Instantly Boost a Startup's Value Can Also Make You Rich
Just one of these special designations is worth $100 million. This startup has 2 lined up – and 15 more on the way…
Orphan drug status is a critical designation for many startup biotech companies.
Simply receiving the go-ahead from the Food and Drug Administration (FDA) to run a trial under its orphan drug program – created under the Orphan Drug Act (ODA) of 1983 to incentivize companies to create drugs for rare diseases – can add $100 million in value to a company.
That's before the drug has passed any clinical trials.
Should the drug gain approval, that value can leap anywhere from $500 million to $1 billion right off the bat.
And under the orphan drug program, that approval comes fast.
In fact, there have been cases where a drug has been approved based on trial results from as little as two patients.
We're talking rare diseases with no treatment options – and when a drug shows promise, the FDA doesn't want to hold it back.
This instant leap in value is a powerful motivation for a company to pursue drugs that can treat orphan diseases.
And it's this motivation that has me so excited about this latest cannabis biotech startup…
The Power of an Orphan Drug Designation
Within the next few months, the startup I found could have not one – but two – drug candidates in trials with the FDA under their orphan drug program.
And given the data the company has already collected on these rare conditions, they could get approved shortly thereafter.
Which means, in just a few short months, we could be looking at a $2 billion company.
And that's before considering the value of the other 20-plus drugs, including 15 other orphan indications, sitting in their pipeline waiting for their time to run the FDA gauntlet.
But here's where it gets exciting for you.
[CRITICAL PSA]
Washington calls it a "Capital Shift…" But what they mean is money shifting out of your pocket. You can protect yourself with
The 2021 Financial Freedom Action Plan
. This plan could help folks save – and make – thousands, if not more, with every critical recommendation for protecting your profits and multiplying your returns in 2021 and beyond.
Click here now to learn more
.
Right now, this company is raising capital privately at a fraction of that value.
Through a Reg A+ offering – an offering in which anyone can invest – this startup is raising funds at a mere $40 million valuation.
That's right. You could own a piece of a $40 million startup before those all-important value-boosting milestones are passed.
That first milestone – receiving orphan status on just one of those drugs – could more than double the value of your investment, turning a $40 million company into a $100 million company.
Receive approval on both, and that value doubles to $200 million.
Reach the next milestone – approval – and we tack on another zero.
To be sure, the trip from $40 million to $200 million in a few short months is a great ride. But then moving right on up to $2 billion is absolutely incredible.
That's a 50X leap in value. And it could happen over the next 12 months.
I know that sounds fantastic. But that's precisely the type of gains you can see from the right startup under the right conditions.
And based on all the work I've done digging into this company, this is the right startup…under the right conditions.
Just keep in mind that this deal closes in a matter of days.
So make sure you go here now to get all the details on this remarkable ground-floor opportunity before it's too late.
And if you're already a Cannabis Venture Syndicate subscriber, you can click here to get started.
Take care,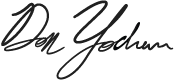 Don Yocham
Executive Director, National Institute for Cannabis Investors
---
Comments
4 responses to "The One Special Designation That Can Instantly Boost a Startup's Value Can Also Make You Rich"