The Great American Cannabis Story Will Be a Wealth Creator for the Ages
This is one story of wealth you want to be a part of – starting today…
When Americans get a taste for something new, it can open a whole new world of opportunity.
Because meeting new demand doesn't just extend to selling a new product. It gives rise to an entire ecosystem rich with economic activity.
We see more housing and transportation created for the employees entering the new ecosystem. With paychecks in hand, those employees have more money to spend on things like food, clothing, and entertainment.
As the ecosystem expands to accommodate more employees, state and local taxes increase to fund more infrastructure.
Additional funding for infrastructure then creates more business for companies selling services to support the new ecosystem, such as accountants, electricians, and attorneys.
And suddenly, this new demand has created a cycle that feeds off its own momentum – a giant flywheel that spins faster with every dollar spent.
The new product Americans demand today is legal cannabis.
Seven out of 10 Americans believe cannabis should be legal, and they proved that belief by spending over $20 billion on legal cannabis last year.
But the economic impact of American cannabis doesn't stop at $20 billion.
In fact, when you follow the United States cannabis industry's impact all the way through, you'll see The Great American Cannabis Story for what it really is…
The single greatest wealth opportunity to emerge in decades.
And right now, you have the rare chance to make this Great American Cannabis Story your own. Let me show you how…
The Heavy Hitting Impact of Cannabis on the Economy
According to Marijuana Business Daily's 2020 Business Factbook, there were 11,950 plant-touching businesses operating within the U.S. last year. Add to that another 18,000 ancillary services, technology, and product companies, and you have nearly 30,000 businesses operating directly within the cannabis ecosystem.
Those 30,000 businesses employed nearly 300,000 people, which, amazingly, exceeds the number of computer programmers employed in the U.S.
According to the same Factbook, every dollar spent on cannabis injects another $2.50 into the economy. That means last year's $20 billion in cannabis sales created a $70 billion ecosystem.
But that was last year.
With recreational use laws expanding like wildfire, cannabis sales could shoot 80% higher in 2021 – especially with federal cannabis reform now imminent.
That gives us a $36 billion industry (on the surface), which means Americans will have spent more money on cannabis than on craft beer in 2021. And the craft beer industry is three decades in the making.
But remember that $36 billion in cannabis sales this year feeds a flywheel already in motion. The $2.50 multiplier means $36 billion in sales yields $126 billion in total spending.
And when it reaches $100 billion in 2023 (a five-fold leap in three years), the cannabis industry will support nearly 2% of the economy.
Recreational legalization can be a massive boost to employment, too – and Jushi Holdings Inc. (OTC: JUSHF) is a perfect example of what's possible.
[WATCH NOW] Jushi Co-Founder Erich Mauff makes his powerful argument for full cannabis legalization in "That's My Argument for [Legalization] – Explain to Me Your Argument Against" >>
As one of the leading operators in Pennsylvania, Jushi currently employs up to 20 people per dispensary. Let's use that as a base case and say that 20 people manning the 200 dispensaries operating within the state gives us 4,000 cannabis jobs.
Well, Pennsylvania is still a medical-only market. And were the state to go full recreational, Jushi Co-Founder Erich Mauff anticipates he would have to immediately hire another 70 employees per dispensary just to keep up with the demand.
That adds up to 18,000 jobs – a 4.5X surge in employment through the cannabis sector alone -all in just one state.
And with other states that have yet to go recreational now seeing the irresistible benefit of The Great American Cannabis Story, I expect the shift from medical to recreational legalization to expand dramatically across the country this year.
But the positive economic impacts of cannabis are just one part of this story.
There's also the incredible wealth this industry can create. And that's where you could play a leading role…
This Could Be YOUR Great American Cannabis Story
The sales boost from expanded recreational use will easily drive stock prices for top-performing companies 5X to 10X higher over the next two years.
We could see Curaleaf Holdings Inc. (OTC: CURLF) surge from $16 to $80, or Jushi from under $7 to over $35.
And the power that comes with federal legalization is where you'll see some truly massive jumps in cannabis stock prices.
The New York Stock Exchange (NYSE) and Nasdaq will start listing the top U.S. cannabis stocks, opening up massive pools of capital and enabling hyper-growth stocks like Curaleaf and Jushi to run even farther – faster.
You can make this YOUR Great American Cannabis Story starting today with NICI Membership.
Heck, our subscribers have already celebrated theirs with 100% and 200% gains in a matter of months! And the biggest profits are still to come.
But this rare window to wealth won't last forever.
Click here for everything you need to know to get started.
Take care,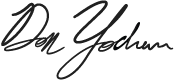 Don Yocham
Executive Director, National Institute for Cannabis Investors
---
Comments
2 responses to "The Great American Cannabis Story Will Be a Wealth Creator for the Ages"