New Deep Dive: Buy or Sell Aurora?
Here's why it's entirely possible for Aurora's stock price to bottom out at $0…
We've never recommended Aurora Cannabis Inc. (NYSE: ACB) as a stock to buy, but it's a company I get a lot of questions about.
Because it's one of the "100 Most Popular" stocks on Robinhood…
It's the third-largest licensed producer (LP) in Canada…
And trading for under $12, it may seem like a tempting buy if you're just looking at the share price…
But make no mistake.
Aurora is in deep trouble.
It tried to grow too big, too fast. It was forced to pause its operations in its C$250 million greenhouse in Medicine Hat, Alberta, indefinitely in November 2020, which became one of the most expensive greenhouses built but never completed.
Then in December 2020, there was a 200-person layoff at Aurora's Edmonton location.
At the National Institute for Cannabis Investors, we're here to help you separate the winners from the wannabes.
So let me show you why this is a cannabis stock you need to stay away from at all costs…
Exclusive Deep Dive on Aurora Cannabis Now Available
Now, our NICI Membership and Cannabis Inner Circle subscribers will be familiar with these Deep Dive videos, as these are typically a perk reserved just for them.
But for those of you are new to this type of analysis, don't worry.
Before we dive too deep into Aurora's numbers, I'm going to give you a quick rundown of how it works.
It's all right here:
As promised, you can go here now to find out how to become a NICI Membership subscriber today.
Current NICI Membership subscribers have 24/7 access to a full series of over a dozen Deep Dive videos right here, while Cannabis Inner Circle subscribers can access their own Deep Dive series right here.
Take care,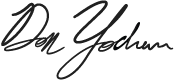 Don Yocham
Executive Director, National Institute for Cannabis Investors
---
Comments
4 responses to "New Deep Dive: Buy or Sell Aurora?"
Published
February
24
2021