NICI Advisor Michael Robinson: Tilray, Cronos, Canopy Growth Are About to Get Some Company
Add up all the positive business and legislative momentum, and it is easy to see that 2019 will be a great year for the cannabis sector and investors as this area increases its mainstream appeal.
(Editor's Note: When we started the National Institute for Cannabis Investors, we worked diligently to ensure we had the best advisory board in the business. As such, we know you want to hear directly from these experts. Today, we're lucky and honored to have Founding Advisory Board Member Michael Robinson – one of the top tech investors in the world – giving his take on the cannabis industry right now).
For the year ahead in cannabis, I think we will see a lot of activity – more IPOs, more investments in the space by larger corporations, etc.
As of right now, there are more than double the number of cannabis stocks that we saw in 2017. And remember, not all of the action is taking place up in Canada.
Tilray Inc. had a successful IPO just months ago on the Nasdaq. It turned out to be one of the top performing stocks in the market last year. That kind of success will no doubt please senior leaders at privately held cannabis firms.
We should see more cannabis IPOs by U.S.-based companies or by Canadian companies looking to uplist onto the major, U.S.-based exchanges in 2019.
Besides Tilray, we already have Cronos Group on the Nasdaq as well as Aurora Cannabis, Aphria Inc., and Canopy Growth Corp. on the New York Stock Exchange.
Big business also is likely to continue the pace of investments we saw last year, again mostly with Canadian firms because that nation granted full legal status in October. But 2019 could mark a move toward U.S.-based cannabis investments by mainstream firms.
That's because with the recent passage of the 2018 Farm Bill, hemp was removed from the U.S. Controlled Substances Act. Sharp analysts know that it was the biggest change in U.S. drug law in roughly 50 years.
And I expect to see another bipartisan push to revamp U.S. marijuana laws. As 2018 drew to a close, the STATES Act that would allow states to pass their own marijuana laws and regulatory frameworks had strong bipartisan support in the Senate.
And Rep. Nancy Pelosi (D-CA) becoming Speaker of the House this week will not hurt chances of the STATES Act getting through Congress. Pelosi was out in front of the pack back in 2016 when she announced she would vote for California's Proposition 64 to legalize recreational use there.
Now, California went fully legal a year ago but got off to a rough start. Established businesses complained of excessive rules and regulations, such as how products are placed in child-proof packaging. The state also suffered from a lack of testing labs when new rules took effect on July 1. After that, sellers had to have their products tested by a licensed lab even though fewer than three dozen existed in a state with a population of more than 35 million residents.
But in the last several weeks, the state started to put forth efforts to bring badly needed clarity to this market, one that accounted for half of all legal cannabis sales in the U.S. even before recreational use was added.
Add it all up, and you can see that 2019 will be a great year for the cannabis sector and investors as this area increases its mainstream reach and appeal.
Cheers, and good investing,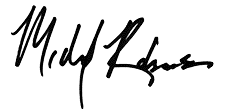 Michael A. Robinson
Founding Advisory Board Member, National Institute for Cannabis Investors
P.S.: Our Cannabis Investor's Report members can see 2019 prediction for several other members of the Institute's Founding Advisory Board in the latest edition of the member-only Monthly Investment Package. Just click here.
---
Comments
8 responses to "NICI Advisor Michael Robinson: Tilray, Cronos, Canopy Growth Are About to Get Some Company"
Published
January
05
2019